Our Mission at Peak Life Holistics in Somers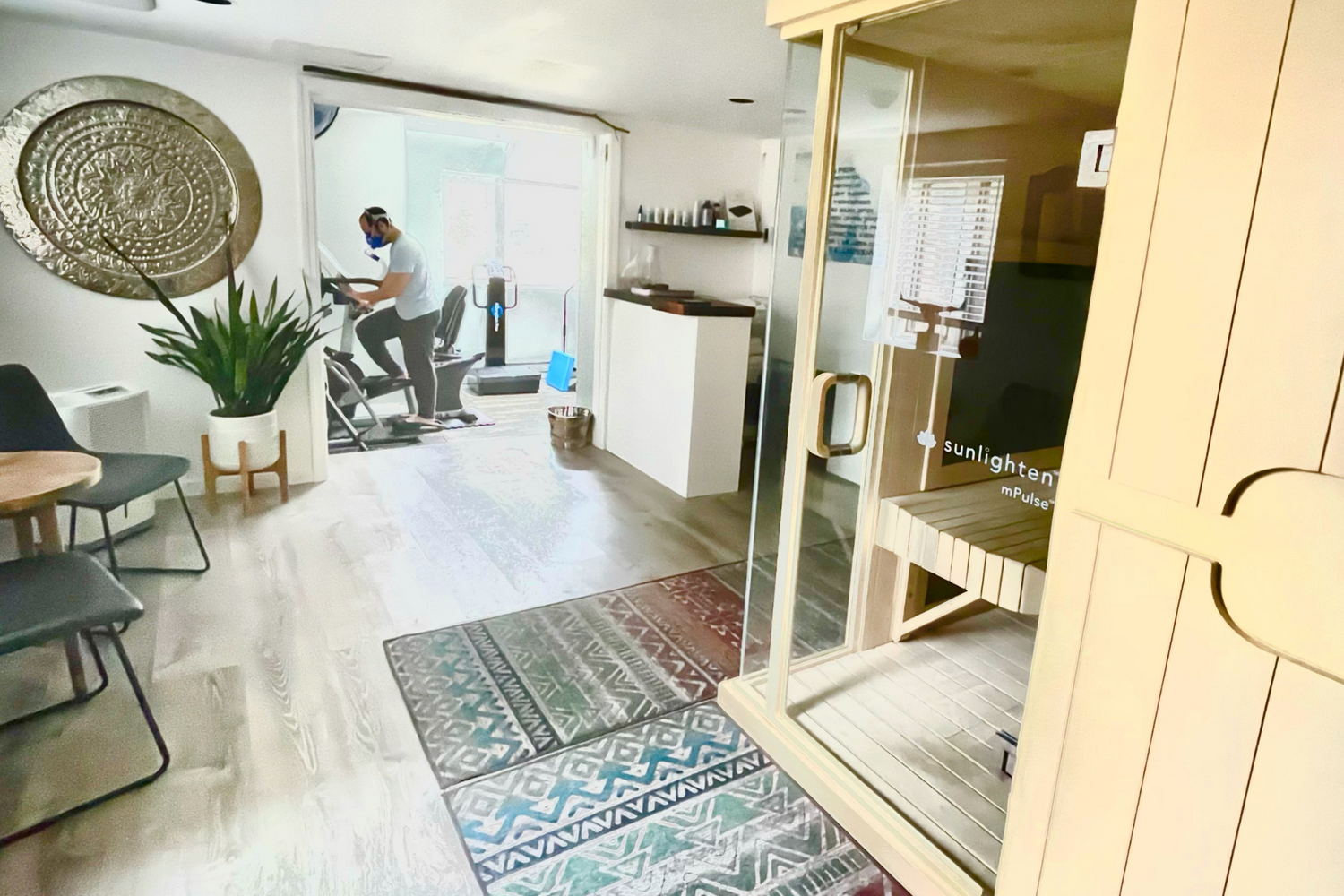 Welcome to our Healing Sanctuary
We are a beautiful Holistic Wellness center located in Somers, NY, offering elite biohacking technologies to optimize your body, mind and emotional well-being.
Welcome to Peak Life Holistics
A new vision for Healing & Wellness 
We are a beautiful state-of-the-art healing and wellness center located in Somers, New York, offering holistic health coaching and cutting-edge biohacking technologies that help optimize the body, mind and emotional well-being of our clients. We are healers and innovators, reaseachers and biohackers, but most of all, we are here to be of service. We provide sensible wisdom and holistic strategies to combat the issues created by modern life. We focus on improving quality of life and longevity by refining your daily routines and implementing innovative technologies that boost success. We believe in the importance of foundational lifestyle habits: Correct eating, breathing, drinking, moving and thinking, but also view the human being as an electrical, spiritual, and multi-dimensional being.
We are here to help
Our mission is to help as many people as possible improve their health and lives with holistic solutions and innovative healing technologies. You can visit us for a self-care day, try one of our unique Wellness Stacks, or dive in more deeply with a coaching program. Our services are for anyone looking to age more gracefully, increase vitality and energy, improve mental clarity and function, boost immunity, decrease pain and inflammation, address chronic health issues, release trauma and emotional issues, relax the nervous system, and improve the quality of their life. Many of our technologies have previously only been available to professional athletes, Nasa astronauts, and esoteric practitioners, but they are available to you now, in our beautiful, healing sanctuary. Our goal is to be a beacon of light and guidance on your health and wellness journey. See you at the Peak!
The Peak Pillars
The Peak Pillars are the foundation for living a Peak Life
DETOXIFY

Detoxify the Body, Mind and Emotions with Full Spectrum Infrared Saunas, Ionic Detox Footbaths, Neurofeedback and Biofeedback Technologies.

NOURISH

Nourish the Body with the proper nutrition, hydration, mineral balance, and mental thoughts to optimize the human body and mind.

BREATHE

Invigorate the Body with Oxygen, the vital life force of life. Learn optimal breathing techniques to energize, detoxify and calm the mind.

ENERGIZE

Boost cellular function, improve circulation, blood flow and immunity with Red Light Therapy, PEMF, Sound, Infrared + Scalar frequencies.

GROUND

Reconnect to the Earth to Ground, recharge the body, absorb negative ions and release what no longer serves you.

EVOLVE

Optimize Brain + Emotional Function with Neurofeedback & Biofeedback technologies. Release old patterns and create new possibilities.
Get in touch to learn more!